3 Rivers Studios is a Movie/Television production facility with 5 sound stages in a 130,000 sq.ft. building situated on 14 acres.  We have lots of support space for mill work/set construction and building, wardrobe, hair & make-up, storage,  plenty of offices & conference rooms, transportation (basecamp), 4 kitchens, craft service area, laundry room, large general common areas to keep people socially distanced, garage, awesome creepy basement,  ample parking around the building.
We have Covid-Medics available for compliance and can offer testing if requested.There are Twenty-Two (10-Ton) HVAC units that covers everything but our large warehouse space (Studio D and E).
We are strategically located in Robinson Township, PA, just 12-minutes from Pittsburgh International Airport and 12-minutes from downtown Pittsburgh.
Sam Sandora – General Manager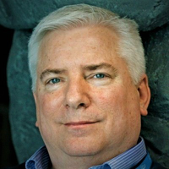 Sam is a seasoned veteran of the entertainment industry as a Writer, Producer and Emmy-Nominated Director having works on shows for: ABC, HBO, PBS, Disney Channel, Travel Channel, History Channel, CMT, Comedy Central. Sam is a member of the Writers Guild of America, and the Directors Guild of America.